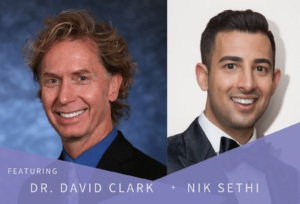 The $10,000 Pulp Cap: Why Modern Caries Removal Matters
4/15/20 Webinar Wednesday with Dr. David Clark and Dr. Nik Sethi
Watch this intriguing webinar featuring co-hosts Dr. David Clark and Dr. Nik Sethi as they discuss the challenges with posterior composite and encourage us to change the way we think about cavity design and caries removal to increase patient satisfaction.
This webinar also includes other endodontists from California all the way to Sweden providing their input and cases for discussion.
To view the Clark Class II Posterior Guide discussed in this webinar,
click here
.
Webinar length: 2 hours
Meeting Recording: https://bioclear.live/WebWed2
Every Webinar Wednesday will feature a new discussion topic and will be held at 10 am PST/1 pm EST
---