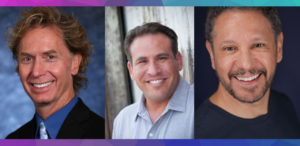 4/22/20 Webinar Wednesday: "ICE" Cavity Preparations and Matrix Selection Update 
Co-hosted by Dr. David Clark, Dr. Joshua Solomon, and Dr. Charles Regalado
The proper cavity preparation for Injection Molded composite dentistry is: 
I

nfinity Edge

C

ompression Based, and

E

namel driven
Bioclear Learning Center faculty teamed up for this long-overdue discussion regarding posterior preparations including Clark Class I (Fissurotomy, Calla Lily and Cuspal Overlay) and Clark Class II (Incipient Decay, Deep Decay, and Lateral Cuspal Overlay).
Case presentations included cracked teeth, endodontically treated teeth, and even crown replacements
In addition, there are new choices around the corner for the Bioclear Biofit Posterior Matrices and Diamond Wedges. Join us and experience what is to come!
Webinar Length: 2 hours
If you are interested in the next Webinar Wednesday, Register Here: Click here
Every Webinar Wednesday will feature a new discussion topic and will be held at 10 am PST/1 pm EST
Dr. Charles Regalado
Dr. Charles Regalado graduated from the University of Washington in 1991. He has over 20 years of clinical teaching experience in advanced cosmetic dentistry, advanced composite techniques, and full mouth comprehensive treatments. He has published articles about Cad cam dentistry. He is full faculty at the Bioclear Learning Center in Tacoma, WA teaching dentists from all over the United States, Canada, and many areas of the world.
He has been the supervising dentist at the EWU Dental Hygiene program in Spokane, WA, and continues as part-time restorative faculty. He has lectured and taught groups part of the Seattle Study Club. He resides and practices in Spokane, WA.
Joshua J. Solomon, DDS, MS
(Pediatric Dentist and Adjunct Faculty, Bioclear Learning Center. Pediatric Dentistry and Orthodontics of Livermore and Pediatric Dentist of Tracy)
Dr. Josh Solomon is a second-generation pediatric dentist. He is a graduate of the University of the Pacific School of Dentistry. As well as the University of Texas, Houston where he completed a residency in Pediatric Dentistry. He additionally earned a Master's Degree in conjunction with the Department of Oral Biomaterials studying how desiccants and microleakage effect pit and fissure sealant bonding. Dr. Solomon is a Diplomate of the American Board of Pediatric Dentistry and a Fellow of the American Academy of Pediatric Dentistry. He has two pediatric and orthodontic practices in Livermore and Tracy California. As Adjunct Faculty at the Bioclear Learning Center, he is dedicated to teaching his fellow dentists the Bioclear Method of restoring primary and permanent teeth.
---