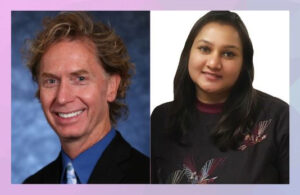 Bioclear and the Injection Molding Revolution: Episode 2- Posterior Restorations and Deep Decay5/27
5/20/20 Bioclear International Webinar with Dr. David Clark and Dr. Disha Agarwal
Dr. David Clark (United States) and Dr. Disha Agarwal (India) discuss the basics of Injection Molding with the Bioclear Method and Patient-Centered Anterior Esthetics. This series features two episodes; episode one discusses anterior aesthetics and episode two discusses posterior aesthetics.
Episode 2 – Posterior Restorations and Deep Decay. Streamed on Facebook Live, Dr. Clark discussed and previewed the new Clark Class II procedure and video.
Webinar Length: 2 hours
Meeting Recording: https://bioclear.live/int2
Dr. Disha Agarwal
Dr. Disha Agarwal is a proud graduate from Saveetha Dental College and Hospital receiving the Best Outgoing Student Award for the batch 2006-2011. Thereafter, she pursued her post-graduation from Maharishi Markandeshwar University, Ambala in field of Conservative Dentistry and Endodontics 2015. Presently, she owns a private practice by name Dentistree at Kolkata where she exclusively practices micro-endodontics and restorative dentistry. She is a certified Bioclear provider after training with Dr. David Clark at the Bioclear Learning Center in Tacoma, Washington. Dr. Disha Agarwal is currently pursuing her Diploma in Laser Dentistry, Vienna, Austria, and is life member of Society of Oral Laser Application, India. Dr. Disha Agaral is committed to providing treatment of highest quality with updated knowledge and technique.
---