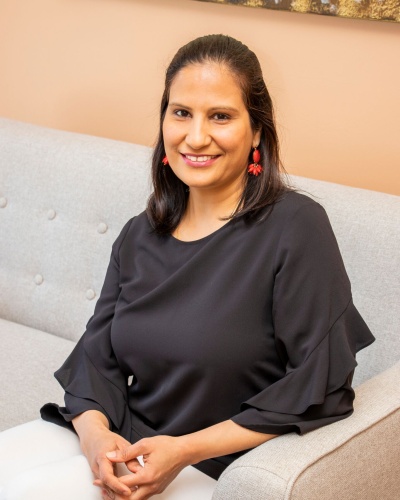 Dr. Rajni Kapoor
Core Anterior Certification
Core Posterior Certification
Mirage family Dentistry
135 Grafton Station Lane Suite B-C, Yorktown, VA 23692
Yorktown, Va 23692
USA
---
About
Dr. Rajni Kapoor was born and raised in India. She became interested in dentistry when she was just a young girl (12-13 years old), watching her grandparents struggle with dental problems and dentures. They always had a difficult time chewing and their dentures didn't fit well so they were seldom used. This experience, combined with an interest in the medical field, led her down the path of dentistry.
She received her Bachelor's degree in Dental Sciences from a prestigious institute in India in 1998, and served at a charitable dental organization there for 6 years before moving to the US. She then went on to receive her DDS from NYU College of Dentistry in 2013.
After working for 6 years in corporate dentistry and private practices as an associate, Dr. Kapoor felt patients were not being treated the way they deserved to be treated. The corporate dental world was fast and impersonal and didn't allow for the level of individualized care she wanted to provide, so she decided to start her own dental practice—and Mirage Family Dentistry was born
Dr. Kapoor has a passion for continuing education and believes it to be an integral part of her growth as a care provider. She strives to stay current with the latest techniques in dentistry and provide her patients with the best treatments available. She has received advanced training in the field of dental implants, becoming a member and fellow of the International Congress of Oral Implantologists. She is also a member of numerous local and national dental associations, including the American Dental Association, Academy of General Dentistry, Virginia Dental Association, and Tidewater Dental Association.
Dr. Rajni Kapoor is committed to providing the best possible, personalized dental care for her patients with compassion and integrity. She finds joy in being able to create healthy and beautiful smiles, and truly making a difference in her patients' lives. She believes strongly in continuity of care, providing the most comprehensive dental services all under one roof.
When she's not in the office helping patients, or giving back to her community, Dr. Kapoor loves biking, music, cooking, traveling, and spending time with her family. Her husband, Abhi, is an engineer and they have two wonderful kids, Ashmita and Savir.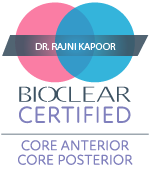 Hours
Monday:
09:00 AM – 04:00 PM
Tuesday:
09:00 AM – 04:00 PM
Thursday:
09:00 AM – 04:00 PM
Friday:
09:00 AM – 03:00 PM